13.11.2023
"Goliath — The Forgotten Hero"
The documentary film "Goliath — The Forgotten Hero" directed by Tomasz Sańpruch and Witold Tabaka, presents the story of Julian E. Kulski, a hero of the Warsaw Uprising and the son of the Mayor of occupied Warsaw. The film depicts Professor Kulski's persistent efforts aimed at enhancing Poland's international position and strengthening Polish-American relations.
Moreover, the production sheds new light on the daily life of the inhabitants of occupied Warsaw, highlighting the significant contributions and sacrifices made by the heroes involved in the insurgent struggle for dignity and homeland. The image of Warsaw under Nazi occupation is presented through the memories of Julian Eugeniusz Kulski, who, as a teenager, actively participated in the Warsaw Uprising.
The movie explores various aspects, including glimpses from the professor's personal archive and the behind-the-scenes of his cooperation with the World Bank as an architect. The audience will also have an opportunity to get acquainted with the Professor and his wife, Catharine, at their home in Washington. The film is produced by the Kulski Foundation, Vision Group, and STEO by Tomasz Sańpruch. The cinematography is by Tomasz Kozieł, editing by Rafał Pogodziński, while Maria Holka provides the original adaptation of pre-war songs.
You may watch the 2019 version without the epilogue on VOD following the link below:
Watch the 2019 version without the epilogue on VOD :
AMAZON PRIME VIDEO: https://www.amazon.com/Goliat-Forgotten-Hero-Julian-Kulski/dp/B084NV4R5W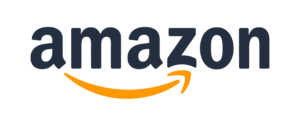 TVP VOD : https://vod.tvp.pl/filmy-dokumentalne,163/goliat–zapomniany-bohater,336388